TextBook BuyBack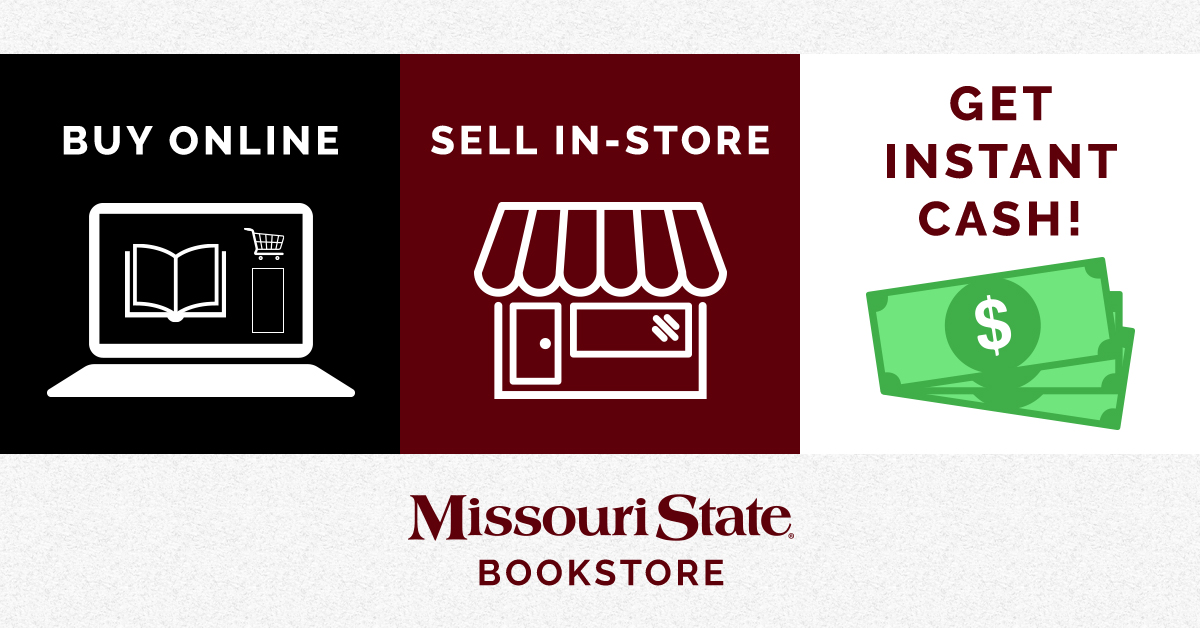 Sell Your Books Back at the Bookstore, Get Instant Cash.
The Missouri State University Bookstore will buy back your textbooks for cash. We buy books year-round.
The peak periods for Buyback are the last 2 weeks of the current semester.
We encourage you to bring in Textbooks to sell after all of your finals are complete.
Things To Know When Selling Your Books:
Buyback is based on University or National Inventory demands.

The demand for your book will affect how much we can give you for your books.
These demands change yearly.

Newer books being used the following semester can receive up to 50% of the price when it was new.
Books that are not going to be used by classes on campus are bought at the National Market Value
Loose-leaf books are bought on a case-by-case basis, depending on package requirements

Note: Loose-leaf books have a low buyback price

Access codes are not eligible for buyback unless they are unused (Code not exposed)
Books must be in decent, readable condition.

Highlighting and writing in textbooks is acceptable. However, books in incomplete or unsalable condition (including, but not limited too, damage to the cover or spine, torn pages, water damage, fire damage, or any other condition that materially affects the textbook's further use) might not be accepted.

The books condition and acceptance will be determined at the register by our Buyback representative. ​​​​​​​

You must have a BearPass ID.
That's it!